Why You Need a Degree
Traditionally, computer science was almost entirely self-taught. The field has grown from, what we might consider today, an open-source community. Even as recent as a few years ago, web development jobs often did not require degrees; however, as computer science continues to change and grow, it has become nearly essential to have a CS degree from an accredited program. This is why we've put together a list of the best computer science schools online in 2017. There is a need for both a solid understanding of practical programming as well as a theoretical understanding, that is if you are looking to land the perfect job. Looking into computer science programs you can do online is a great way to get started.
Job Outlook & Salary
According to the U.S. Bureau of Labor Statistics, computer science and information technology jobs are projected to grow 12% between 2014 and 2024, which is almost twice that of the national average for all occupations, which is only 7%. To bring these numbers closer to home for all prospective CS and IT majors, the field is expected to add around 488,500 new jobs during the aforementioned ten-year span. In May 2014, the median annual wage for computer science and information technology was $79,390, which is more than double the median annual wage for all occupations, $35,540.
2014 Median Pay by Occupation:
Computer and Information Research Scientist: $108,360

Computer Network Architect: $98,430

Computer Programmer: $77,550

Computer Support Specialist: $50,380

Computer Systems Analyst: $82,710

Database Administrator: $80,280

Information Security Analyst: $88,890

Network & Computer Systems Administrator: $97,990

Web Developer: $63,490
Computer Science & Information Technology Curriculum
A future as a computer science or information technology degree holder is looking good, right? But what do you need to do to obtain that degree? Here are a few of the core classes you can expect to be required by most CS & IT programs:
Operating Systems

Programming Languages

Internet Programming

Database Management

Computer System Architecture

Elective Courses
Which Online Computer Science Program is Right For You?
With the growing number of online CS degrees, the options are continually expanding. The best way to define the best program to fit your needs is to first establish a specialization. Once you have done that, define a price point – how much can you afford to allocate towards education? And finally determine how long of a program you'd like. With these three items in mind, you are ready to define your top schools and start your journey toward a computer science, or information technology degree.
Here are the Best Computer Science Schools Online
1. Colorado Technical University
Colorado Technical University offers undergraduate degrees in both computer science and information technology. By choosing a degree in IT, you can further specialize in Web Development, IT Security, Data Management, and/or Network Management.
CS students at Colorado Technical University study a variety of principles, operating systems, and coding languages; C++, C#, UNIX, computer security, and more. IT students study systems analysis, network management, spreadsheet applications, and a variety of computer science principles.
CS and IT students from CTU have found jobs as systems engineers, software developers, software engineers, systems analysts, application developers, and test engineers. For those looking to try graduate school, CTU offers masters degrees in computer science with opportunities to specialize in security, database systems, and software engineering.
2. Oregon State University
No matter the world location, students can take computer science classes from Oregon State University and receive the same diploma as students on campus. OSU's online CS degree is a bit different because it requires you to have a bachelor's degree before you begin. This allows students to take classes that will merge computer science skills with a previous bachelor's degree; this opens up career opportunities.  It also means no electives are required. Graduation speed is flexible, so you can graduate in as fast as one year or take as long as four.
Tuition: $470/credit
Required Credits: 60
3. Old Dominion University
Old Dominion University's computer science program has a curriculum that relies on conceptual- and demonstration-based learning, which means that hands-on experiences are an important part of the degree. CS students from ODU have gotten jobs in fields like software engineering, design, and development, database development, and project management.
Tuition: $316/credit
Required Credits: 120
4. Colorado State University
At Colorado State University students study computer networks and the Internet, artificial intelligence, database systems, and parallel programming. Applicants should already have a knowledge of core computer science competencies, data structures and algorithms, and a high-level understanding of math concepts.
This degree is sure to pay off. About 70 percent of those that graduate have job offers upon graduation at companies like Microsoft, IBM, Hewlett-Packard, and Intel.
Tuition: $649/credit
Required Credits: 84
5. Western Governor's University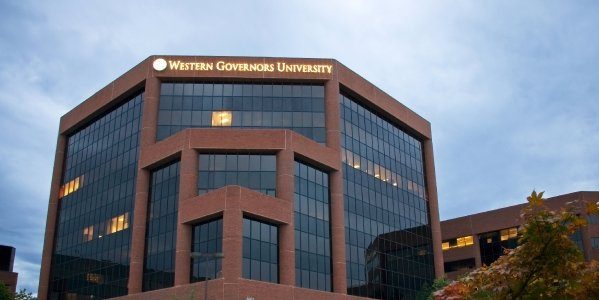 Western Governor's University offers a degree in information technology that is for either established IT professionals that need a degree, or professionals that need an understanding of IT fundamentals.
This program covers key subjects like web development network and security, scripting and programming, data management, and technical writing. This program also incorporates a number of IT certifications:
CompTIA A+

CompTIA Network+

CompTIA Security+

CompTIA Project+

CompTIA Linux+
CIW Web Design Specialist

CIW JavaScript Specialist

Students have three years to complete this degree, but considering tuition is charged per six-month block, the faster you finish, the cheaper it will be.
Tuition: $2,900/6 months
Required Credits: 120
6. American Public University
American Public University has a degree available in information technology that is designed to prepare students to build and deploy networks, databases, web properties, and other IT-related assets. A few key course subjects include; programming fundamentals, information systems analysis and design, object-oriented programming and UML, and relational database concepts. Besides preparing students to land jobs as programmers, systems analysts, or database designers, this degree will also prepare students for a number of industry certifications, including Certified Internet Webmaster (CIW).
Tuition: $270/credit
Required Credits: 122
7. Drexel University
Drexel University offers a master's in computer science and bachelors in computing and security technology. Both degrees emphasize hands-on learning and offer the latest tools to model and solve problems.
Undergraduates can emphasize in either computing security or computing technology and often go on to find jobs as network and database administrators, chief information security officers, and more. Those that choose the master's degree in computer science should prepare themselves for rigorous coursework and opportunities to tackle real-world problems alongside a group of successful computer science professionals that are the professors.
Bachelor's Tuition: $456/credit
Master's Tuition: $1,157/credit
8. Florida Tech University
Florida Tech University offers a degree in computer information systems that promises students will get their money's worth. Before completion, students learn object-oriented programming, database administration, electronic commerce, systems analysis and design, network theory and design, project management, and more.
Information systems graduates from Florida Tech often find jobs as software developers, web programmers, database administrators, and application systems analysts.
9. DePaul University
DePaul University's computer science degree will prepare students to work in all kinds of industries ranging from software, advertising, marketing, and education to insurance, manufacturing, nonprofits, healthcare, and banking. It's probably because the faculty, which are often funded by the National Science Foundation, conduct research in a number of unique areas including; artificial intelligence, computational finance, data mining, database systems, and high-performance computing. This range of skills got recent graduates jobs at companies like Adage Technologies, JP Morgan Chase, kCura, Navteq, Google, and the Federal Reserve Bank of Chicago.
10. Cal State
The CSIT fully online computer science degree program offers a blend of computer science theory and information technology practice courses. Students are guaranteed hands-on experience in all aspects of software engineering, and will get to experience a wide range of computing languages for web and mobile apps like; C++, Java, PHP, and Python.
11. University of Maryland
In University of Maryland's computer science degree, students learn  Java, C++, OpenGL, Octave, and MATLAB, along with algorithm optimization, and the theory, science, and math behind modern computing.
Students take classes like Calculus II, Intermediate Programming, and Computer Systems and Architecture.
If computer science isn't quite the degree for you, University of Maryland also offers degrees in computer networks and cyber-security, digital media and web anthology, information systems management, and software development and security, which all teach a variety of coding language and prepare students for different certifications.
Tuition: $280/credit
Required Credits: 120
12. Arizona State University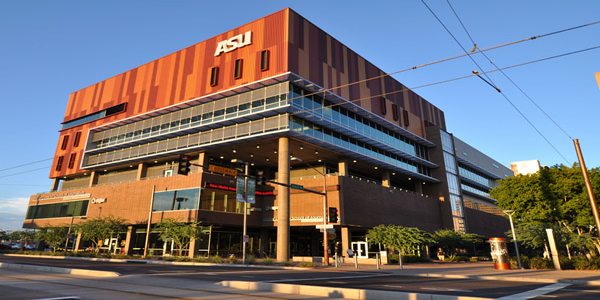 Arizona State University has degrees in information technology and graphic information technology that cover a very wide range of technical skills. A degree in information technology from ASU will prepare students to design, select, implement, and administer computer-based information solutions.
Students have projects every semester that not only strengthen the ability to work as a team, and present solutions in professional settings, but provide the technical skills students need to create network structures, configure and administer complex database systems, create websites, and design interactive media solutions.
ASU's degree in graphic information technology, on the other hand, provides a technical and managerial understanding of graphic information and content creation. In this degree, students focus on web development, print, photography, and multimedia. After exploring principles of security, e-commerce, and entrepreneurship, students are prepared for a position as a web designer, user experience designer, digital media specialist, or an advertising executive.
13. University of Illinois
The University of Illinois's computer science program is an extremely affordable online option that combines a foundation of core skills with new industry techniques. Past graduates have been successful in earning advanced degrees and in pursuing careers in research and application-oriented positions in business, industry, government, and education.
Before applying for this degree, be sure to have taken at least two semesters of Java, one semester of discrete or finite math, one semester of calculus, and one semester of statistics.
Tuition: $304/credit for first-year students
14. University of Florida
In order to prepare for success in a variety of industries, the University of Florida's computer science program provides a foundation in computer science, while also offering a strong liberal arts education with courses from the humanities, social and behavioral sciences, and foreign languages. Among the many skills students will acquire, students will learn to both design a computing system that meets real needs within realistic constraints, and write about technical data and design information.
Tuition: $130/credit
Required Credits: 120
15. Baker College
Baker College is the largest independent, not-for-profit university in the state of Michigan. Not-for-profit means that this University isn't concerned about making money, they instead focus on providing a quality education that is affordable.
Through classwork, hands-on training, and field-based educational experience, students gain skills in software development, Internet communications, network, and database administration, along with foundational knowledge in computer science. Since the program is updated continuously, students are educated on the newest trends. Some of the classes include Advanced Visual BASIC, C++ programming, Programming for Mobile Devices, and Trends in Computer Science.
Tuition: $240/credit
Required Credits: 127