In the year 2000, it was determined that the ratio of children born with some degree of autism was 1 in 150. In the year 2010, the U.S. Centers for Disease Control and Prevention found that the ratio had increased to 1 in 68. With the number of children born with autism increasing, the need to create autistic-friendly learning programs is on the rise. Fortunately, more and more online colleges and universities are stepping up to the challenge and are autism friendly colleges, so we've compiled a list of the best colleges for students with autism. These colleges are doing all they can to help their students with autism have the best learning experience possible. When looking for college programs for students with autism spectrum disorders,
look through this list of the best colleges for autistic students.
We have ranked the following list based on their annual tuition cost, with the most affordable colleges being on top. However, we encourage you to review each program in order to find the one that best fits your needs. The annual tuition is based on in-state tuition costs. For out-of-state tuition costs, please visit the university's website. Without further ado…
Here are the Best College Programs for Students With Autism Spectrum Disorder in 2020
1. Bellevue College
Bellevue College offers special courses for students on the autism spectrum through their Autism Spectrum Navigators program (ASN). These ASN courses run alongside regular college classes and focus on career prep as well as skill development (stress management, interpersonal communication, self-advocacy, etc.). Students receive help and support from both dedicated teachers and peer mentors. Parents are encouraged to check in with quarterly progress updates, helping the family become involved in their student's progress. The program is accessible to any Bellevue College student and comes at no extra charge.
2. University of West Florida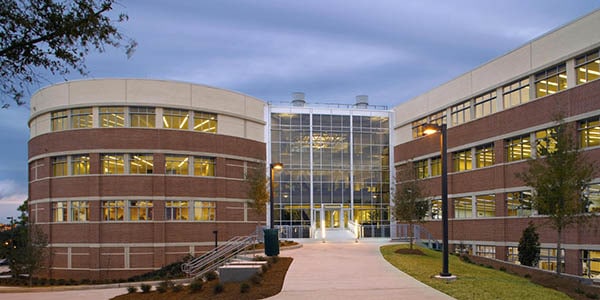 The University of West Florida is a great place for those who prefer one-on-one assistance. The university offers individualized social, academic, and career support for its autistic students through their "Argos for Autism" program, where professional coaches help students transition into their college life in addition to helping them with their academic planning. The school also offers an early move-in program for ASD students at the low price of $100, which includes two days of activities designed for undergraduates who are new to living on their own.
3. Marshall University
Marshall University has its own Autism Training Center. Admission to the center is about $3,200 a semester; however, because of the additional funds, the school is able to provide exceptional support for students with autism. Students get to meet with advisors daily who will help them to set goals and make to-do lists to help the students grow. This allows the students to gain confidence, see themselves progress, and gain skills necessary to enter the job market of their choice. They also meet frequently with their professors who will help them succeed in the classroom, as well as connect them with social activities on campus.
4. Midwestern State University
Autistic students at Midwestern State University have the option to live in a designated house on campus where they will also live with two peer mentors. These mentors are not only there to assist the students, but they also teach these students how to live independently and succeed in college. If the students have additional problems, they also have access to staff members on campus who will help them adjust to their new lives.
5. Eastern Michigan University
At up to $8,500 a semester, the College Supports Program at Eastern Michigan University may be one of the most expensive support programs, but it is also one of the best programs there are. Students can receive the one-on-one support that they need in every aspect of student life, including nutrition and hygiene training. Throughout their time in school, students involved in the program will have all the support they need to perform well in their classes. That support comes in the form of not only faculty and counselors but other students with autism as well.
6. University of South Florida
The University of South Florida's autism program is career-centric and focuses on real-world skill development, helping students find internships and job opportunities that match their strengths and interests. Group activities are also available for those wishing to improve their communication and social skills. Mentors are paired up with students and have weekly classes where there's an emphasis on finding employment. As part of the weekly classes, students participate in role-playing, self-assessment, and group discussions. It's important to note that USF's program is not residential, and the school doesn't recommend taking additional college courses while enrolled in the program.
7. Kent State University
Kent State offers a variety of services for students with autism, giving them a number of options to choose from. Their Autism Advocates Program helps students develop strategies for academic and personal success while at college. Another program is College Success for Students with Asperger's or Autism, a comprehensive program that offers job assistance, self-advocacy training, and individualized academic support among other services. Finally, there's the PALS program (Partnering for Achievement and Learning Success), where ASD students are paired with neurotypical students to help them develop their social skills. All of these choices in programs make Kent State University a great place for students with ASD to be part of. For more information, please visit https://www.kent.edu/diversity/autism-initiatives.
Location: Kent, OH

Program: Autism Advocates and AIREO

Annual Tuition: $10,012
8. Western Kentucky University
In 2002, Western Kentucky University created the Kelly Autism Program to assist students with autism to succeed in the classroom. Students enrolled in the program have their own individual education plan with assistance to help them stay on track. Each student is assigned a mentor who helps them acclimate to campus life. There are mandatory study times for the students four times a week in which they study for their courses. They also receive instruction on organizing and prioritizing their work, job coaching, and tutoring. Also, as part of the Kelly Autism Program, the students get involved in community activities and participate in social and leisure activities.

Check out our list of Best Resources for College Students with Disabilities
9. Edinboro University
Edinboro University helps its students with ASD by helping them develop their academic, social, and daily living skills through the BASIS Program. Students are provided with peer mentoring and professional coaching, as well as special arrangements and accommodations when it comes to the classroom and testing setting if needed. Students enrolled in the BASIS program also have access to writing specialist services if they need help in that area. In addition to their modest cost of attendance, Edinboro may provide additional funding depending on the circumstance, helping to reduce any out-of-pocket expenses students and their families may face.
Location: Edinboro, PA

Annual Tuition: $10,281
10. Texas Tech University
Texas Tech is well-suited for students who need more intensive help as they work to reach their goal of higher education or vocational training. Through their three-year Transition Academy program, students with ASD can participate in daily classes that strengthen their students' social, life, and job skills. Students can enroll in fitness, nutrition, and music classes in addition to participating in various volunteer activities and social events. Internships are also available for those interested in becoming part of the workforce, under the supervision of trained job coaches.
11. University of Alabama
The founders of the College Transition and Support Program at the University of Alabama hope that through their program, students can gain the skills necessary to not only succeed in their college courses but become independent adults who can succeed in their chosen career as well. The program provides personal training from the faculty members, their students, and clinical psychologists to autistic students. The training helps these students to improve their study skills and their interaction skills.
Location: Tuscaloosa, AL
Annual Tuition: $11,580
12. Rutgers University
Through the Douglass Developmental Disabilities Center at Rutgers University, students with autistic spectrum disorder have access to a wide variety of accommodations to meet their needs. Students have the option to live in a single room with no roommates. They have weekly meetings with coordinators. Students are also assigned a student peer mentor, who is often a junior or senior studying psychology. These student peer mentors help students with autism expand their social network while providing support. For example, if a student with autism wants to join a club on campus, these student peer mentors will go with them to a few of the meetings as a friend to help them transition into the new social circle.
Location: New Brunswick, NJ
Annual Tuition: $11,619
13. University of Connecticut
The University of Connecticut has a program called SEAD, which stands for Strategic Education for Students with Autism Spectrum Disorder. Through this program, students with autism are given a support system starting at their freshman seminar, where they are connected with key staff to help them in their transition into college. The program helps students to learn more about themselves, and their disability, and how to interact in social environments. The skills they learn can then be practiced on campus in social interactions and in the job market.
Location: Storrs, Connecticut
Annual Tuition: $11,998
14. Western Michigan University
Western Michigan University's autism program begins the summer right after high school ends, which gives students the chance to arrive on campus weeks ahead of time, allowing them to acclimate to their new living quarters. As part of this early move-in/extended orientation, students are required to enroll in their first college course and complete a part-time work-study job. Throughout the school year, ASD students will have access to a number of services, including organized social events, peer mentoring, and being part of the "Best Buddies" program. Informational services like "Test Taking Skills" and "Dating 101" are also available for those who need them. The university also helps their ASD students in their post-college endeavors by connecting them with federal and private-sector employers through their Workforce Recruitment Program.
15. University of Montana
The University of Montana has a program designed to help all students that fall within the autism spectrum. However, students that have trouble with their language and speech skills will probably benefit the most because one of the five core tenets of the program is direct speech-language therapy. Trained professionals and classmates are also there to support students with autism and help them develop their academic and social skills. To make sure that their interventions have a positive result, program directors use scripting, modeling, and social narratives among other evidence-based practices.
16. University of Idaho
The University of Idaho is a great example of a higher-learning institution that focuses not only on their ASD students but that has goals that extend beyond the ASD community. The university aims to educate the larger college community about autism in addition to empowering their ASD students. The Raven Scholars Program consists of tutoring, study groups, daily/weekly meetings with staff, classes focused on social and life skills, and more. The school is home to the Autism Spectrum Alliance, a group that organizes social events, volunteer opportunities, and other activities meant to promote education about autism and dispel any myths or questions people may have about ASD.
If you're looking for college scholarships for students with autism, check out our list of Academic Scholarships for Students with Disabilities
17. Defiance College
Through their ASD Affinity Program, Defiance College aims to help students with autism by focusing on three specific areas: academic success, social/personal growth, and residential support. However, the university also tailors its services to each student's individual needs. Each spring they conduct personal evaluations where undergraduates meet with staff and discuss their progress and make plans for the upcoming year. Students on the autism spectrum are also provided with dedicated apartment-style housing. Resident Assistants (RA's) are available to help these students with their housing needs and have been specially trained to offer support, behavior modeling, and interventions when necessary.
18. Eastern Illinois University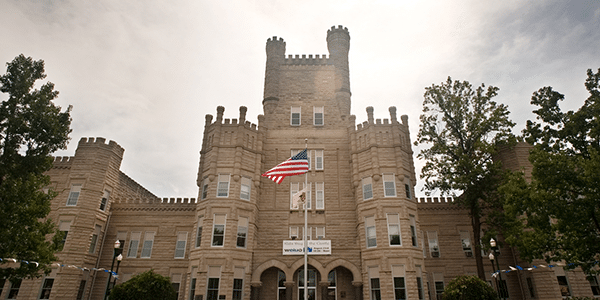 One of the main focuses of Eastern Illinois University's STEP program is to help the students transition successfully into their college life. Beyond peer mentorships and social skills groups, STEP is designed to empower their students and offers them regularly scheduled study tables and the opportunity to enroll in a personalized physical fitness program. Members of STEP can also take advantage of a single-room option if they need some extra space and can also have an early move-in if they need a smooth transition.
Location: Charleston, IL

Annual Tuition: $17,520
19. Loras College
Some of the programs on this list focus on the transitions between high school and college or between college and the workforce, but Loras College also makes sure students with autism have a great college experience. Through their comprehensive four-year support, Loras College provides study sessions and mentoring, among other services. Freshmen have access to a five-day summer transition period and seniors can participate in targeted career prep assistance. Loras College has one of the best autism programs due to their all-encompassing approach to helping students on the autism spectrum.
Location: Dubuque, IA

Annual Tuition: $31,418
20. Eastern University
Eastern University is a great place for the prospective ASD student who is also looking to be part of a Christian school. Their College Success Program helps students with autism through weekly skills group meetings, individual help, frequent study sessions, and residence hall support from on-call graduate student mentors. Through its comprehensive program, Eastern University hopes to help their students in every aspect of their college life, from learning to live independently to their academic needs. Every student in the program also shares a commitment to Christian values, as Eastern University is affiliated with the American Baptist Church.
21. Mercyhurst University
With input from every administrative office at its disposal, Mercyhurst University created a collaborative and well-rounded program whose aim is to support students in all aspects of their life. Through the Autism Initiative at Mercyhurst (AIM), all participants benefit from the range of services the school provides. The AIM program helps students in a number of ways, including help with early registration for classes, on-site social skills groups, special housing options, and a focus on independent living and self-advocacy.
22. Saint Joseph's University
The Kinney Center is heavily involved in the community, providing support for youth diagnosed with autism. At Saint Joseph's University, the ASPIRE program acts as a liaison between the students and their teachers.  They provide students with tutoring and peer mentoring to help them gain knowledge and develop skills. The Kinney Center also puts on several events for students with autism, including their College Bound Retreat. This event is a two-day retreat where students learn about living away from home and how to succeed in college. They learn about the different majors that are available to them, tips for managing social relationships, and options for clubs and extracurricular activities.
23. Fairleigh Dickinson University
For high-functioning students who need support as they adjust to college life, Fairleigh Dickinson University's COMPASS Program might just be the right fit. The program provides a structured schedule for students participating in it, from weekly therapy, counseling, and academic support sessions in both individual and group settings. Only six students are accepted each year into their program, which gives the students the chance to get to know each other in a small, unintimidating group setting. The university also offers a scholarship to one student in the program each year, helping to offset the high cost of attendance.
24. Drexel University
Drexel University provides comprehensive support to students with autism through their Autism Support Program. Through this program, students are able to receive one-on-one peer mentoring and coaching, as well as have access to developmental workshops, social events, and supplemental case management with professional staff. The program helps students to develop self-advocacy, independence, leadership, and authenticity.
25. Boston University
The Strategic Education Services (SES) are free to all students attending Boston University. These services are geared towards motivating students with special needs to pursue social interactions and build academic skills. Boston University is also a leading institution for research on autism. Students who participate in the life science studies may be a part of new discoveries that help people cope with autism and improve how others can help those with autism.