Are you looking for a rewarding career that allows you to help others and provide vital services to individuals in need? Are you interested in learning more about human behaviors? If you answered yes to either of these questions, then a career in psychology may be the right option for you.
Psychologists and counselors work in various settings, including hospitals, clinics, psychology schools, and private practice. While some mental health professionals focus on behavioral health research, most provide direct client services, such as group and individual therapy.
If you're considering a career in psychology, you will need at least a master's degree to obtain a professional license. While numerous colleges and universities across the country offer great degree programs in psychology, Pennsylvania is known to offer some of the best programs in the country.
This guide will explain the pros and cons of attending college in Pennsylvania and provide valuable information about tuition fees and how to find the best psychology schools in Pennsylvania.
Pros and Cons of Attending a Psychology School in Pennsylvania
According to the Bureau of Labor Statistics (BLS), the demand for mental health professionals in the U.S is expected to grow over the next decade. While the need for licensed psychologists is only expected to grow by 4%, which is on par with the national average for all jobs, the demand for other professionals, including mental health and family and marriage counselors, is expected to grow by 25% and 22%, respectively.
This growing need for trained mental health professionals is affecting nearly every state in the country, and Pennsylvania is no exception. The demand is so high that those state representatives recently held a Joint State Government Commission to discuss ways to solve this issue.
According to BLS statistics, more than 4,200 licensed psychologists in Pennsylvania and over 35,000 mental health, marriage and family, and college counselors are expected to rise exponentially over the next ten years, which is good news if you consider a career in psychology.
There are many great reasons to start your career path by attending one of the psychology schools in Pennsylvania, as well as a few drawbacks. Here's a look at the top pros and cons of attending a psychology degree program in Pennsylvania.
Pros for Attending Psychology School in Pennsylvania
Numerous Options
Pennsylvania is home to nearly 160 colleges and universities, including 17 community colleges, 14 state universities, and a mixture of profit and nonprofit schools. Statistically, Pennsylvania ranks fourth in states with the highest number of higher education institutions.
Most community colleges offer an associate degree-level course in psychology, which can be a cost-effective way to start a career in psychology. Many community colleges in Pennsylvania partner with universities to offer a transfer program. This allows Psychology students to take some introductory courses at community college at less cost for the first two years, and then transfer these credits to a four-year institution.
Additionally, most four-year colleges and universities in the state have a bachelor-level program in psychology and related majors, i.e. social work and criminal justice. This includes several psychology schools that offer psychology degree online programs. Furthermore, numerous schools have programs for students seeking to earn master's degrees and even doctorate degrees in clinical or counseling psychology.
This high number of educational options allows qualified students to select the career track that best fits their budget and lifestyle. These factors are just one reason that makes Pennsylvania a great place to go to a psychology school.
GREAT Psychology Programs
Pennsylvania comprises many psychology colleges and universities, offering some of the best undergraduate/graduate psychology programs in the country. According to U.S News and World Reports, the University of Pennsylvania, Carnegie Mellon University, Penn State University, and the University of Pittsburgh's psychology programs all rank among the 30 best programs in the country.
Attending an undergraduate or graduate program in Pennsylvania can offer a great educational experience and improve your chances of securing an excellent job in the psychology field upon graduation.
A State Rich in History
Pennsylvania is undoubtedly a state rich in history. Not only was it the second state to earn its statehood, but three prime cities, including Philadelphia, Lancaster, and York, all served as the nation's capital at one time or another. You will find many historical sites and battlefields that can provide an in-depth overview of the country's history.
The state is also bookended by two major cities – Pittsburgh to the west and Philadelphia to the east. Both towns provide entertainment opportunities, including professional sports games, concerts, art galleries, and theaters. These cities, along with the state capital of Harrisburg, host various professional conventions throughout the year.
The combination of exceptional educational programs and education venues can provide students with a well-rounded education.
Financial aid and Scholarships
Pennsylvania's Higher Education Assistance Agency (PHEAA) manages the state's grant and guaranteed loan program, which can help offset or pay for tuition fees and blind or deaf students coming out of the foster care system room and board. Students must complete the PA State Grant Form to determine eligibility. It also handles several specialty financial aid and grant programs, such as grants for students who are blind or deaf, coming out of the foster care system, or in the state national guard. There are also hundreds of private scholarships available for qualified students attending Pennsylvania schools.
Cons for Attending Psychology School in Pennsylvania
High Tuition Rates
Pennsylvania has the fourth-highest college tuition rates in the country. Statistics show that the average in-state tuition is $23,618 annually, whereas the average out-of-state tuition is $26,088. These rates are even higher in some of the state's best universities.
Fortunately, Pennsylvania's cost of living rate is slightly above the national average and substantially lower than some neighboring states.
Competitive Admittance Rates
The combination of Pennsylvania's great location and exceptional college programs make it a famous state for students seeking a career in psychology. While this popularity has helped to spur universities to develop top-rated programs, it also has made acceptance into one of the psychology schools in Pennsylvania programs highly competitive in some cases. For example, Carnegie Mellon University has an acceptance rate of only 8 percent.
What to Expect in a Pennsylvania Psychology College Program?
There are several paths psychology students can take to earn a degree at the undergraduate or graduate level. Here's a brief look at each type of psychology program offered.
Associate Degree or Transfer Program
Since Pennsylvania has over a dozen community colleges, some students choose to start their career in psychology by earning an associate degree or by entering a transfer program at the community college level. Both programs take an average of two years of full-time studies to complete.
Bachelor's Degree in Psychology
Bachelor's degree programs typically take four years of full-time studies to complete. If you already have an associate degree in psychology or a related field, you may be able to complete the degree program in just two years. While a bachelor's degree is a good steppingstone to a career in psychology, you will not be able to obtain a state license without at least a master's degree.
Students can earn a Bachelor of Arts (BA) or a Bachelor of Science (BS) in psychology degree. While specific course offerings vary from college to college, undergraduate students can expect to take a mixture of general education courses and psychology-related classes, such as human development, counseling practices, and behavioral science.
Master's Degree in Psychology
Students who successfully complete a bachelor's degree program from an accredited college can move forward to attend a graduate program. The first level of graduate college is a masters-level program. It usually takes two to three years to complete a master's degree program. Students can earn a Master of Science (MS) or Master of Arts (MA) in Psychology degrees. However, there are a variety of graduate degree options, including
Counseling psychology
Clinical psychology
Child and adolescent psychology
Forensic psychology
Industrial-organizational psychology
Education psychology
Health psychology
Social psychology
At the graduate level, students can expect to take advanced psychology-related courses, such as principles of neuroscience, multicultural studies, therapy techniques, ethics in psychology, statistics, group dynamics, and counseling practices. Psychology students should choose courses that best match their career goals.
Upon graduation, students can start earning a license to practice in their particular states. Pennsylvania offers several claims in the field of psychology, including:
Licensed Professional Counselor (LPC)
Students interested in becoming a Licensed Professional Counselor (LPC) must have earned at least a master's degree in psychology from an accredited college or university. After graduation, students can take the National Counselor Examination. In addition, students must complete a minimum of 3,000 work-related experiences supervised by a Licensed Professional Counselor (LPC).
Licensed Marriage and Family Therapist (LMFT)
Students must also have at least a master's degree to obtain a marriage and family therapist license (LMFT) license. Interested psychology graduates must successfully pass the AMFTRB (Association of Marital and Family Therapy Regulatory Board) examination and complete at least 3,000 hours of work experience supervised by a licensed LMFT therapist.
Certified School Counselor
While school counselors are not licensed in Pennsylvania, interested students can obtain a professional certification. This certification is required to work in any school district in the state. Students complete a master's degree in school counseling, get at least 300 hours of supervised work experience, and pass the Praxis Professional School Counseling Examination.
Doctorate Degree in Psychology
Students at the graduate level can also earn a Ph.D. in Philosophy, which is for those interested in research, and a PsyD. in Psychology, which is for those wishing to provide client-based services, such as college counseling, individual counseling, and medication management. Most doctorate programs require students first to complete a master's degree program. It typically takes three to four years to complete a doctorate program.
Licensed Psychologist (LP)
To become a licensed psychologist, students must complete a supervised residency with a minimum of 1,750 psychology-related work hours and pass the Examination for Practice in Psychology (EPPP) exam.
Financing Options for a Psychology Degree Program at a Pennsylvania School
The average cost of college in Pennsylvania ranges from $23,618 to $26,088 for in-state and out-of-state students. However, tuition rates vary significantly from college to college. For example, the top college in the state, the University of Pennsylvania, has a tuition rate is $57,770, whereas the average costs at one of the state's universities range from $9,984 to $13,544:
Bloomsburg University: $10,958
California University of Pennsylvania: $11,108
Cheyney University: $10,904
Clarion University: $11,199
East Stroudsburg University: $11,559
Edinboro University: $10,544
Indiana University of Pennsylvania: $13,144
Kutztown University: $11,156
Lock Haven University: $10,878
Mansfield University: $10,660
Millersville University: $11,665
Shippensburg University: $13,544
Slippery Rock University: $9,984
West Chester University: $10,471
Psychology students looking to save money may want to consider attending one of these state universities or start by taking two years of studies at a community college before transferring to the fourth anniversary. You may also want to consider attending an online college to get various online programs. This option can not only allow you to continue working while obtaining your degree, but you can also save a substantial amount of money on room and board.
Another great way to save money on college tuition is to take advantage of federal, state, and local financing options. Below is a look at the bests ways to save money on college tuition.
Financial Support for College in Pennsylvania
Federal Student Aid (FSA)
The Federal Student Aid program is managed by the federal government and helps to offset the cost of college for eligible students. Aid is offered on a needs basis and is only available to students with financial qualifications. This type of financial support does not need to be repaid.
Interested students should complete the FAFSA (Free Application for Federal Student Aid) to determine eligibility and how much financial support they may receive. Typically, this application must be submitted by June 30 before attending school. For example, if you plan to attend school for the 2021-2022 school year, you must submit your FAFSA application by June 30, 202
Pennsylvania Higher Education Assistance Agency (PHEAA)
Pennsylvania also offers a great program that can help offset the cost of college. Interested students should complete the Pennsylvania State Grand Form and the FAFSA application to determine eligibility. The deadline for submission of this application is May 1 or August 1 for some community colleges.
Guaranteed and Private Loans
The FSA and the PHEAA program offer a guaranteed loan program to eligible students. These loans are backed by the government and are not based on students' credit scores and provide funding upfront so students can attend school. Upon graduation, students will enter into a loan repayment program to repay these low-interest loans.
Some loan forgiveness programs are available to psychology graduates working for a governmental or nonprofit organization. These programs will help to reduce the amount of money students must repay on their student loans.
Students who are ineligible for guaranteed loans may be able to find alternative financing at a bank. These loans do not have to be repaid until the student graduates from their undergraduate or graduate program.
Scholarships
Scholarships are another great way to offset the cost of school. Fortunately, scholarship money does not need to be repaid. There are thousands of scholarship programs available to psychology students. There are so many scholarship options that it can be challenging to narrow down your choices.
Start by contacting your local school district and ask about any local scholarship opportunities available. Then, you should contact the college you're planning to attend and ask them to refer you to any relevant scholarships available. Finally, search online to find scholarship opportunities that match your criteria, including educational level, experience, and career goals.
Be sure to submit all scholarship applications and documentation by the set deadlines. Also, you want to apply to as many scholarship programs as possible to secure as much financial support as possible.
Work-study Programs
Many schools offer work-student programs to psychology students willing to work at the school. This type of work program can not only help to offset the cost of tuition but provide students with much-needed spending money. Contact the school of your choice directly to ask about any work-student opportunities available.
Best Psychology Schools in Pennsylvania with Psychology Degree Programs
Pennsylvania is home to several excellent universities that offer comprehensive psychology degree programs at undergraduate and graduate levels.
Top Psychology Degree Programs in Pennsylvania
U.S. News and World Reports conduct extensive research yearly to rank colleges based on their offerings and program specifics. Below is a list of the top psychology colleges and universities in Pennsylvania to make a list.
University of Pennsylvania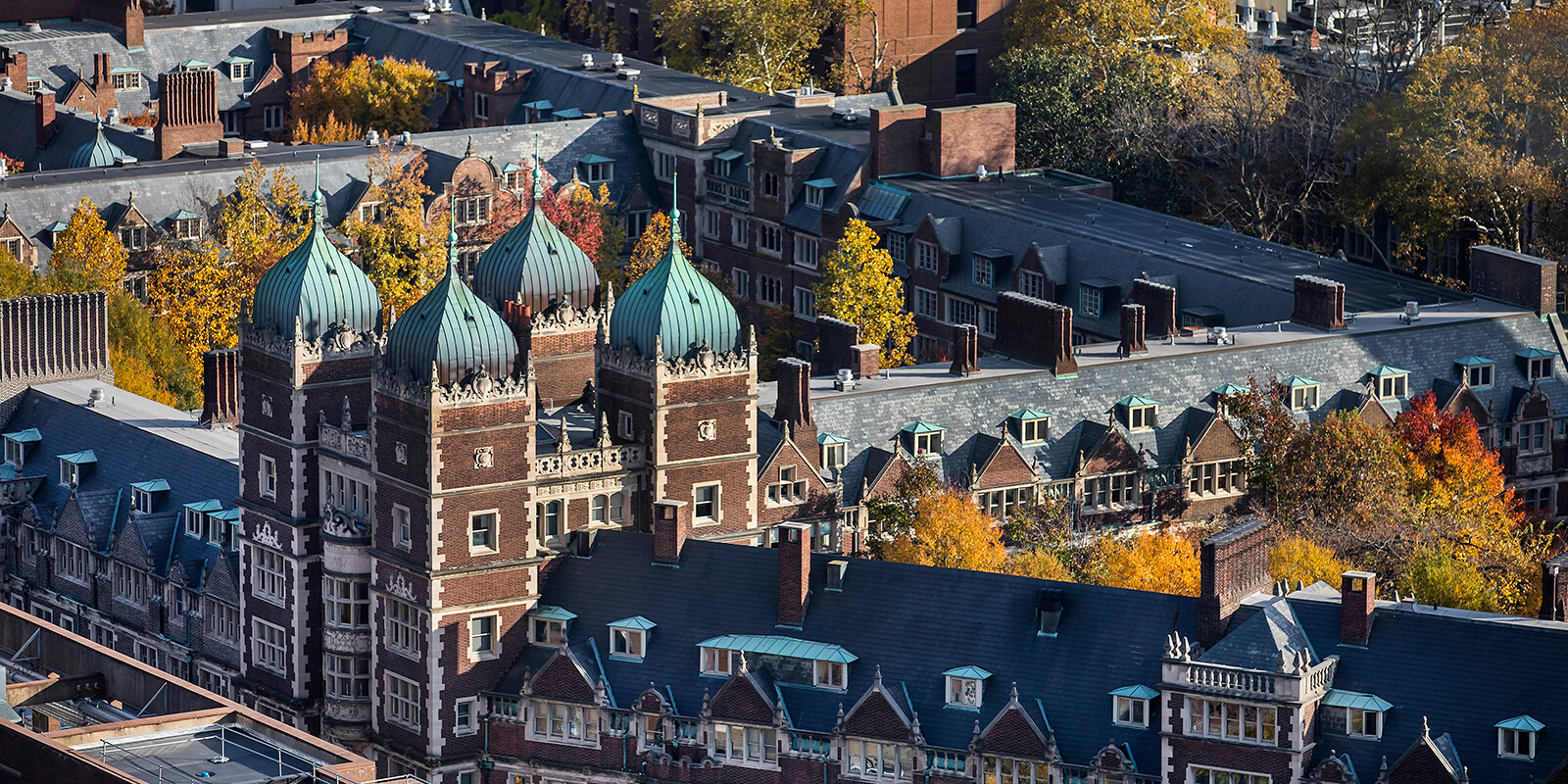 The University of Pennsylvania has the country's oldest continuously run psychology department. Both its undergraduate and graduate programs are accredited by the American Psychology Association (APA). The school not only has a long list of Ph.D. graduates but also allows graduate students to choose from various research topics, such as cognitive neuroscience, developmental psychology, and memory and learning.
Carnegie Mellon University
Carnegie Mellon University is another premium school located in the heart of Pittsburgh. It offers research options on various topics, including educational science, social psychology, and health psychology, as well as collaboration opportunities with the University of Pittsburgh Medical Center. The school boasts state-of-the-art tools and technologies, such as a 128-channel BioSemi System, multiple eye trackers, and a high-performance computer cluster.
Penn State University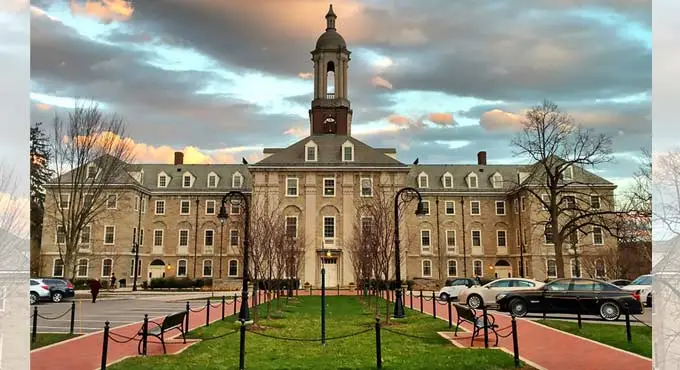 Penn State university's psychology department includes a variety of specialties, including adult and child, cognitive, industrial-organizational, developmental, and social psychology. It also offers dual-major options, including psychology and women studies, psychology and social-behavioral neuroscience, and language science. Students can conduct research projects in unique areas, such as social inequality, quantitative methods, and neuroscience.
University of Pittsburgh
The University of Pittsburgh offers a strong undergraduate and graduate program. Students can choose from various specialties, including clinical, cognitive, developmental, social, bio-health, and teaching. Former psychology students have studied everything from personality disorders to nonverbal indicators. Students can fully use the campus's facilities, such as the Center for the Neural Basis of Cognition and the Center of Neuroscience.
Temple University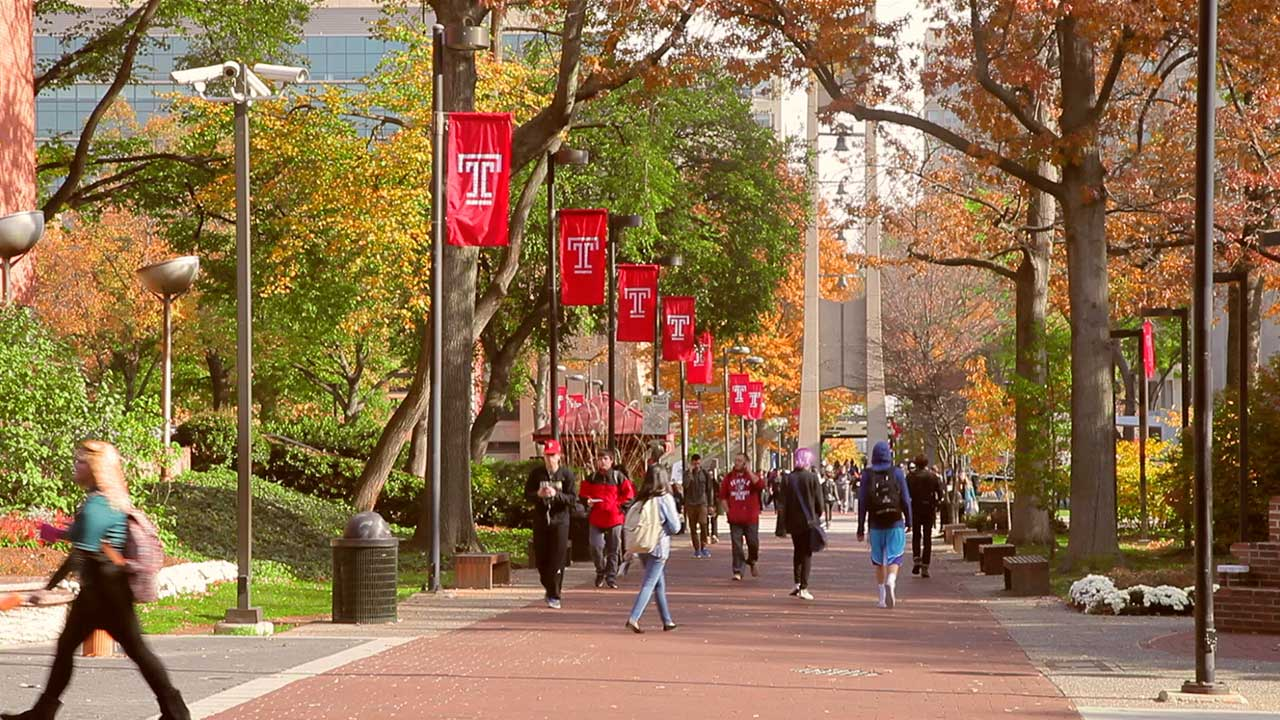 Located in Philadelphia, Temple University offers BA, MS, and Ph.D. degree programs in psychology and programs in school psychology, counseling psychology, military counseling, and dozens more. Collaboration opportunities with the university's Brain Research Imaging Center are available. Students have access to numerous psychology-related labs, including the adolescent social adjustment lab, adaptive memory lab, and mood and cognition lab.
Bryn Mawr College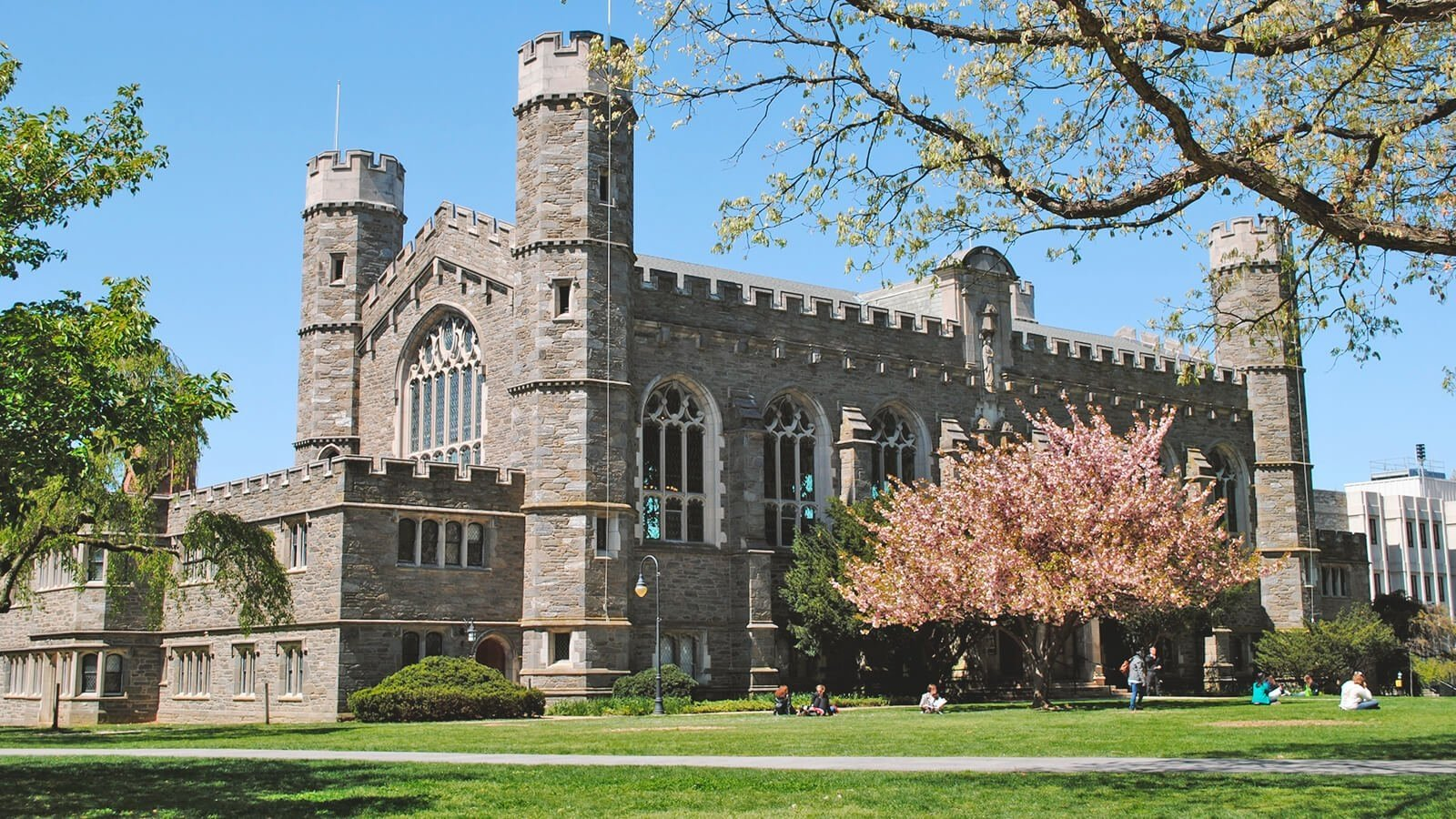 Bryn Mawr College is a prestigious college located near Philadelphia. It is no surprise that it would make the list of top psychology schools. It offers psychology students a variety of options for minors, including computational methods, neuroscience, health science, and child and family studies, as well as numerous specialties, such as cultural, cognitive, clinical, health, social, and developmental psychology.
Drexel University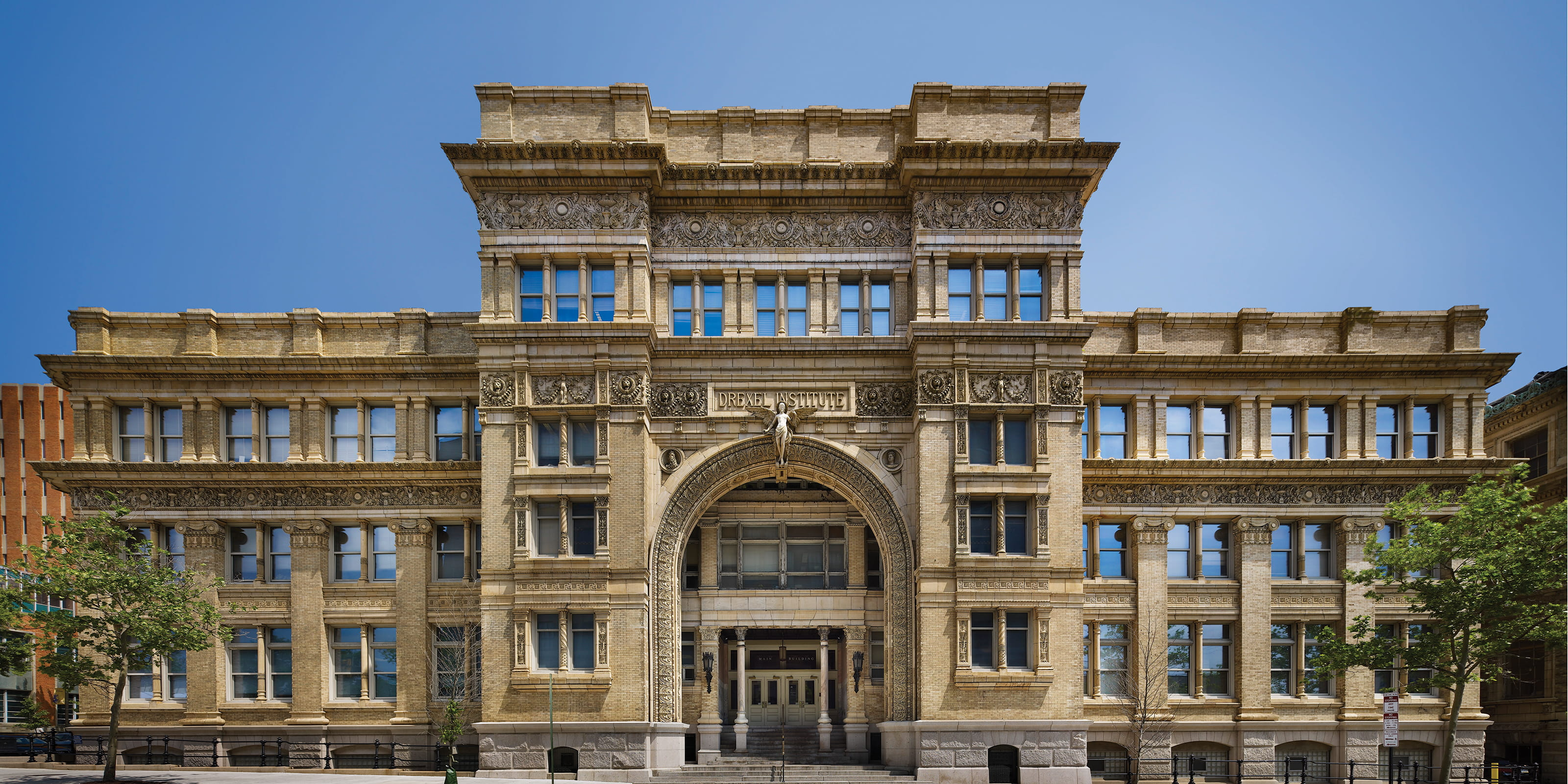 Drexel University is yet another premier Pennsylvania school located in Philadelphia. The school boasts several research labs and a state-of-the-art training clinic. Drexel allows students to select from several subspecialties, including human development, mind, body, and behavior, clinical and health, and a unique joint JD/Ph.D. degree program in Law and Psychology. Students can also participate in a co-op program with one of the school's partnered facilities, such as the Magee Rehabilitation Center, the Philadelphia School District, and the Children's Hospital of Philadelphia.
How to Find a Great Psychology Program in Pennsylvania
While no two psychology schools are the same, and they all have a list of pros and cons that need to be considered, there are several things features that all these top-rated schools have, including:
Both Undergraduate and Graduate Programs
Many colleges and universities offer undergraduate and graduate programs, but not all psychology majors. All the schools that made the top list show bachelor's and master's level courses; some even offer doctorate programs. When looking for a psychology program, look for schools that offer both levels of training.
This factor will identify the school's commitment to the psychology department. The higher-level programs that college offers, the more likely it is to have state-of-the-art facilities and professors who are licensed, psychologists.
Specialized Labs
These universities also maintain a variety of research labs, such as brain development, child learning, cognitive development, and C.A.R.E.S. (Coping and Regulation of Environmental Stress) labs, that can provide extensive learning opportunities and allow students to conduct extensive research projects.
Research Projects
Most psychology colleges and universities allow students to complete research projects that match their career goals and interests. Psychology schools in Pennsylvania often hesitate to tell students that they can't conduct a research project of their choice. The reality is, however, that not all schools can accommodate all types of research projects. This fact is even actual in larger psychology schools with multiple research labs.
When looking for a graduate college for psychology, review a list of recent research projects conducted by students. This information may be readily available on the school's website, but if not, be sure to ask about current research topics. This step will give you a good idea of the types of projects that can be conducted while attending the school.
Internship Opportunities
These top-rated schools also have partnerships with nearby organizations and healthcare facilities, allowing students to obtain work-related experience through practicums and internships. Take a look at some of the internship programs former students have completed at each university you are considering.
College Application Process
Before starting the application process, be sure to research and identify several psychology schools in Pennsylvania that best match your criteria. Additionally, if you haven't already done so, be sure to take any required college entrance exams, such as the SATs for undergraduate programs and the GRE for graduate programs.
Now you can start the application process. Starting this process as soon as possible is essential because gaining admittance into these programs is very competitive. Likewise, applying to several schools is necessary to ensure your acceptance into a psychology program.
You will have to complete the application, pay the application fee for each school you are considering, and submit all necessary documentation, such as entrance exam scores, educational transcripts, letters of recommendation, and personal essays. You must ensure that every section of the application is accurate and that all the required documents are submitted before any deadline.