Based on data from the Bureau of Labor Statistics, New York City employs the highest number of psychologists compared to other metropolitan areas in the US. Given the fact that New York has just over 8.4 million people, this is probably to be expected. What's encouraging to future psychology students is that the rest of the state isn't that far behind – ranking as the fourth-highest psychology employer in the country.
Given these facts, it's only natural that anybody interested in studying and practicing psychology would want to consider New York as their educational destination in this regard.
New York is not only home to some of the most outstanding Ivy League Schools but also excellent colleges, universities, and various training institutions renowned across the globe.
If you are interested in mental health counseling and want to join a robust psychology program, New York might be your next destination. Inundated with psychology schools, any psychology major will find themselves spoilt for choice in this city and state. With that in mind, here are some of the essential facts and tips you need to know about psychology schools in New York.
Best New York Psychology Colleges and Programs
There is no doubt that every student wants to attend the best and most prestigious school for their chosen major. Thankfully, when it comes to psychology, New York has an embarrassment of riches on this front. However, before you can decide which college or university to attend for your educational psychology degrees, it's best to determine what psychology discipline you would like to focus on.
With some of the most popular being clinical psychology, forensic psychology, experimental psychology, and general psychology, there are many psychology disciplines to consider. While every student is different and has special interests, most prefer general psychology.
In fact, it's the fourth most popular psychology major, and within it, there are several high-paying psychology specializations, such as counseling psychology, that you can explore.
Considering how popular and lucrative it can be, a degree in general psychology is as good a place as any to start. With that in mind, here are some of the best New York psychology schools programs to consider:
New York University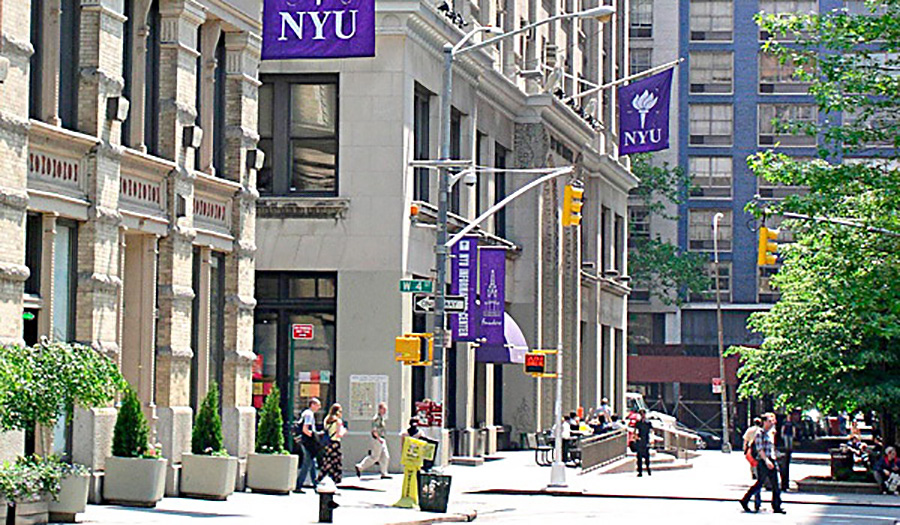 Of course, when it comes to universities and colleges in New York, any list would be incomplete if it didn't feature New York University. As one of the oldest and most prestigious private research universities in the state and country, it's logical that NYU would also offer a robust psychology program. As far as lucrative specializations go, NYU offers a Master of Arts (MA) in Industrial and Organizational Psychology and a Master of Arts (MA) in General Psychology. You will have an array of options when you join the graduate school.
Graduate students studying general psychology degrees can choose to specialize in a wide range of disciplines, including:
Forensic psychology
Cognition and perception
Biopsychology
Social and consumer psychology
By taking up the general psychology program, you will be expected to complete and attain 36 credits, with 24 of those being in psychology. Your psychology course will cover a wide range of topics, including child development, psychology of violence, and cognitive neuroscience. You will also be expected to carry out and complete fieldwork experience.
However, suppose you are more interested in the lucrative Industrial and Organizational Psychology degrees program. In that case, you should know that this is primarily a research-based program and will also require 36 credits to complete. Twenty-one of these credits have to be in psychology, and you will focus on courses such as training in organizations, personnel selection, performance measurements, and so on.
Mercy College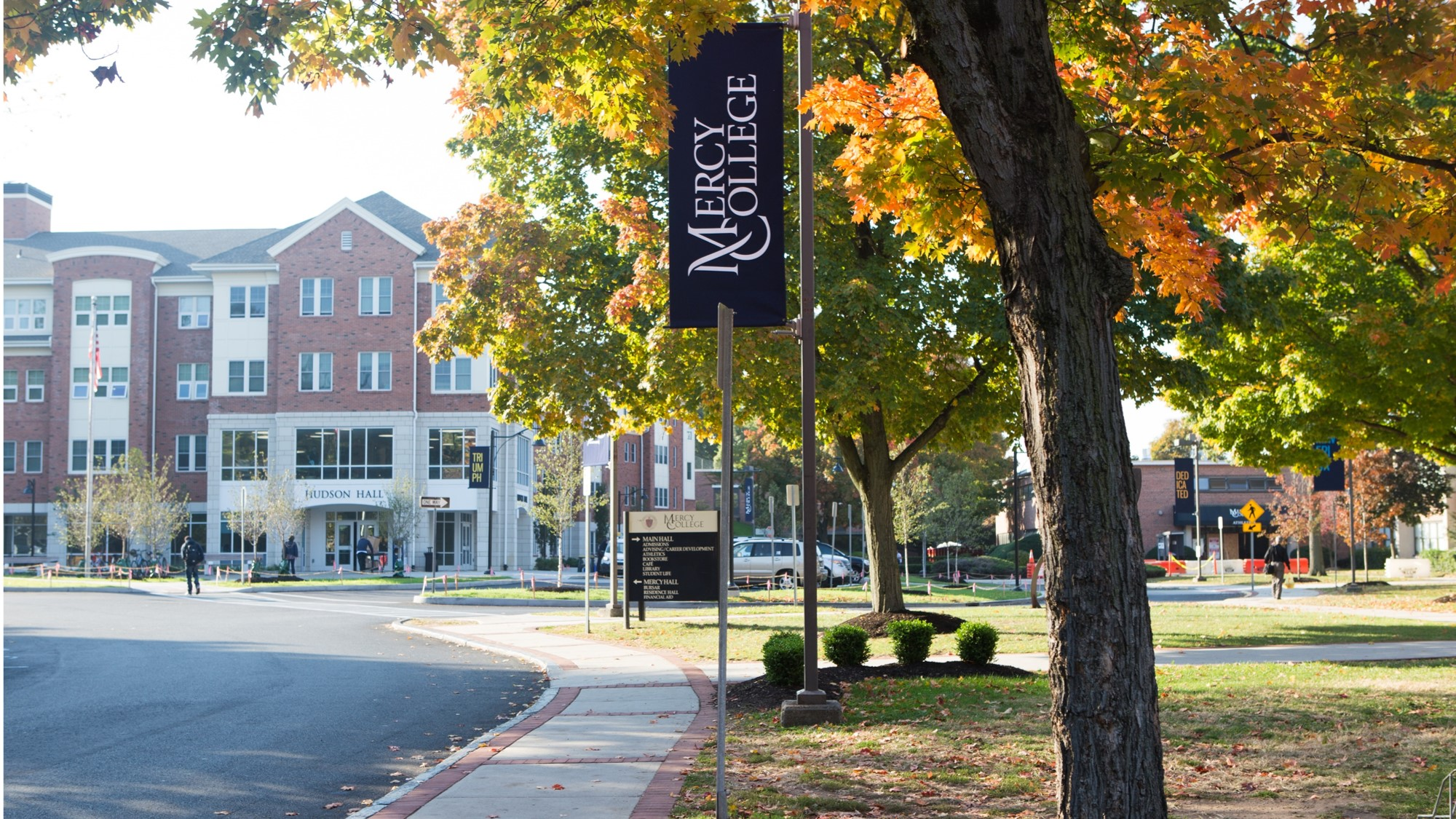 Although not as old as some of the prestigious universities and colleges in New York, NY, Mercy College is still a worthy addition to this list. Founded in 1950, the college sits on about 66 acres of land bordering the Hudson River and is a popular destination for students looking to major in psychology.
The institution offers students the opportunity to take a Bachelor of Science (BS) in Psychology or a Bachelor of Arts (BA) in Psychology. Regardless of your choice, you can complete the course either at one of the college campuses in Manhattan, Dobbs Ferry, Yorktown, and the Bronx or online.
As a psychology major, you will be expected to undertake courses such as psychobiology, social and behavioral psychology classics, and experimental psychology. The psychology programs at this institution are so thorough and once completed, you will be fully prepared to either take up entry-level positions in your field of specialization or go on to graduate studies.
Hunter College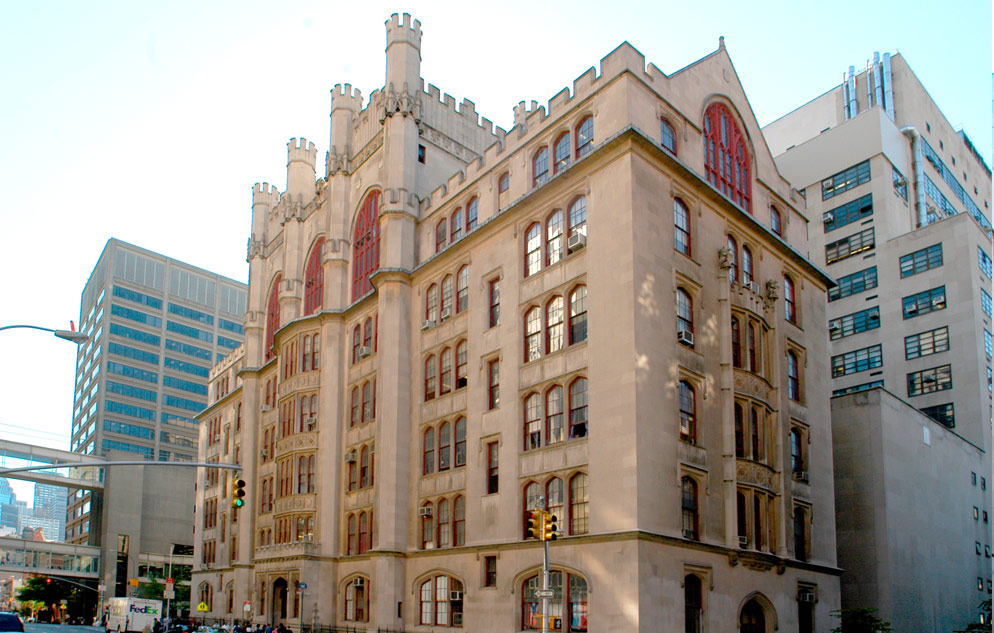 As a psychology student looking to go to Hunter College, you have several alternatives to pursuing psychology courses. They can choose to take up a Master of Arts (MA) in Animal Behavior and Conservation or a Master of Arts (MA) in General Psychology. These programs do require you to complete 30 credits worth of courses and allow you to specialize in a vast number of specializations, including:
Developmental psychology
Evaluative psychology
Biopsychology
Social Cognitive
Comparative psychology
Since the college offers master's program options, you will be required to write up a thesis that will ordinarily take you about a year and sit a comprehensive exam.
The Animal Behavior and Conservation graduate program option consist of 36 credits with some core requirements in topics like experimental psychology, basic psychological processes, and statistical methods in psychology.
You also have a wide range of elective options to choose from. These include interesting courses in the Psychology of Learning, Animal Thinking, and Communication and Comparative Psychology.
The New School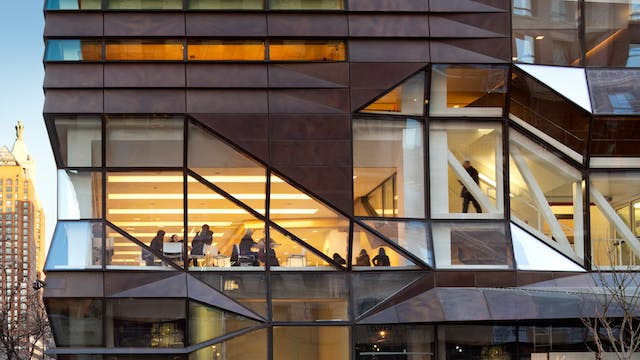 Founded in 1919, The New School prides itself as one of the leading educational institutions providing students with academic freedom to foster critical intellectual inquiry. It boldly embraces the culture of hosting progressive thinkers in all its academic programs.
The New School has a full BA in Psychology program that takes four years to complete. It's a 120-credit course. As a psychology major, you must attain at least 39 credits in courses such as Introduction to Psychology, Statistics for the Social Sciences, Neuropsychology, Cross-Cultural Psychology, Theories of Personality, and Research Methods. What stands out about this program is that you don't have to submit your ACT or SAT scores as an applicant.
Online Psychology Degree Programs in New York NY
Besides on-campus education, online psychology degree programs are also available for students who have a busy schedule or simply prefer this kind of program delivery. Here are some of the best online psychology degrees programs in New York:
CUNY School of Professional Studies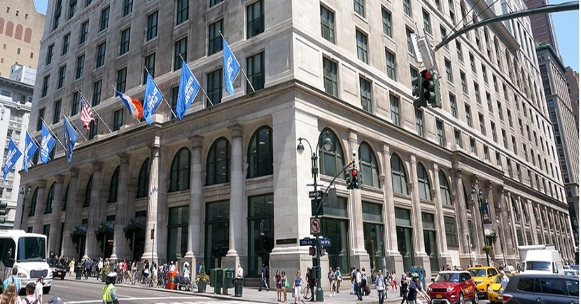 The most significant difference between CUNY School of Professional Studies and the others on this list is that CUNY is an online school. An abbreviation for the City University of New York, CUNY's School of Professional Studies is the online arm of this prestigious educational system.
The school offers a Bachelor of Arts in Psychology that is entirely online and pays closer attention to research, lifespan development, social behavior, and effective communication in international and sociocultural settings. The beauty of it is that you can fully complete this program online, making it one of the most convenient psychology programs on this list.
Students interested in this psychology degrees program can focus on any one of the three specializations:
Organizational Psychology
Psychopathology
Psychological Development
You also have a host of minors available to you through an assortment of electives such as:
Mental and Behavioral Health
Autism Spectrum Disorder
Psychology of Management and Organizations
Cultural Sociology
While CUNY is definitely a welcome alternative for students with jobs and busy lifestyles, one issue with joining the school could be considered somewhat of a hindrance: you must have attained at least 24 transferable credits before joining CUNY. These credits have to be from an accredited school. You also need to have maintained a minimum GPA of 2.5.
To counter this apparent hindrance, CUNY does have. It maintains an excellent relationship with many universities and colleges in New York, making the credit transfer process easier for degree students. The university also offers students opportunities to earn these credits through workplace training, learning assessments, and experience.
Medaille College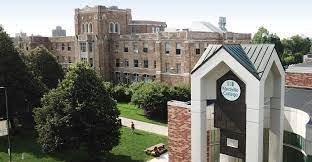 This excellent college offers students opportunities to pursue a Master of Arts in Psychology online. You will need 36 credit hours to complete the course, and you can take anything from one to four courses each semester. Each course at Medaille College is offered in a seven-week format making this one of the best online colleges for students looking to get their master's degree despite having a hectic schedule.
There is also an optional course in Sports Psychology offered at the college. This particular course is designed to help and prepare students for leadership roles and positions as coaches, sports management, and even rehabilitation.
Since this is a master's program, to be considered, you would need to have a bachelor's degree and provide the college with your resume, a personal or professional statement, and two references.
How to Choose a Psychology Degree Program
According to the Bureau of Labor Statistics, having a career in psychology is a good bet for people who want to make a decent living. Market research shows that the job outlook for a psychologist is projected to grow by about 3% through 2029, which is just about as fast as the industry average. Additionally, depending on the psychology specialization, psychologists earn a median salary of approximately $38.64 per hour (about $80,370 per annum), which is decent by most standards.
Of course, that wage highly depends on your specialization and the clientele you have. That's one of the main reasons why choosing the right psychology degree program is extremely important from the start. Here are some tips that should help guide you through this process:
Personal Career Goals
What are your personal career goals and ambitions? Do you like working with children, women, or men, or would you rather avoid working with people entirely and focus on animals? These are all questions you must ask yourself before choosing a psychology degree program.
Your ambitions and career goals strongly sway the kind of school or program you attend as well as the type of specialization for which you go. Here are some factors that might help you determine which path to take in terms of career goals:
Entry-level and terminal degrees: Like most sensitive human sciences and arts, your career in psychology will significantly influence your education level. This is evident in the fact that most high-paying entry-level jobs require you to have at least a bachelor's degree in psychology or any other related field from a reputable and accredited educational institution.
Preferred specialties: If you already know which specialization you want to pursue, picking a psychology program that concentrates more on that area should be your top priority. While you can practice general psychology with a bachelor's degree, people looking to specialize often need a master's degree with the option to specialize in a specific field of psychology.
Another less discussed factor determining how much you can make is the kind of school you go to. Even though every qualified psychologist can sufficiently offer their services to patients, the simple truth is that holding a degree or master's degree from a prestigious school makes you more marketable.
You can command better prices as a psychologist if you graduate from Columbia University instead of graduating from an obscure, albeit accredited, educational institution.
Program Delivery
Currently, well over 6 million students are pursuing distance learning opportunities in the US. This online learning culture has opened up many opportunities for students who would have found it challenging to access this kind of education otherwise. There is no doubt that program delivery is a huge factor when choosing the type of psychology school you should attend.
Some students are just better suited for on-campus learning. These are the kind of people who do better in a more traditional environment and prefer face-to-face interactions with lecturers and other students. On-campus learning certainly has its benefits which include:
Full access to faculty
Access to the institution's library
Readily available research opportunities
Interaction with fellow students
Access to a host of honor societies
If you learn best in this environment, then going for an on-campus experience and program that allows you to have it is the best choice.
However, online learning is the only viable option for millions of students across the country. These people have incredibly hectic lifestyles or have to work to make a living and pay for their tuition.
Thankfully, online learning platforms have become highly sophisticated and offer students access to high-quality education at their convenience. The fact that these classes can be taken from anywhere and accessed at any time makes them quite convenient, meaning that you can choose theiyour schedule as a student.
Another notable advantage of online learning is that it's often cheaper than the on-campus alternative. However, there is a common misconception that online courses are much simpler than on-campus programs.
It's worth stating that online programs follow the same curriculum as on-campus programs and, as such, are just as challenging. It can be argued that since online learning depends entirely on your ability to remain motivated and complete your coursework without supervision, it could be more difficult. The discipline and organizational skills required are commendable.
Program Accreditation
Institutions that hold accreditation standards have to uphold and guarantee a minimum standard of education quality for their students. These programs are considered more prestigious or esteemed than those offered by institutions that aren't accredited.
If you are going to pay for a degree program, it's best to pay for a program from an accredited school. Not only is that education of reliably high quality, but your credits are also transferable to other accredited institutions should you want to continue or upgrade your education in another facility.
Cost and Available Financial Aid
Colle collection isn't cheap. However, the cost depends on the level of education you are looking for and the institution you choose. Therefore, most students tend to choselecte the programs they attend on what they can afford, limiting many. Thankfully, financial aid is available to those who need it.
Qualification for this aid depends on your financial income, whether you are a full-time or a part-time student, where you live, and the kind of program you want to pursue. The higher the degree program you want, the more likely you can access better financial assistance packages and grants.
Furthermore, the kind of aid you get will depend on what is available to your eligibility status. Some financial aid packages are limited to tuition fees, while many cover living expenses and tuition. One of the best ways to approach this is simply asking the institution you want to join what kind of financial assistance is available to you.
Why Attend Psychology Colleges in New York?
Even though Albany is the State capital of New York, New York City is the superstar. The state, however, is about much more than just the Big Apple, and when it comes to education, there are many exciting and excellent options from which to choose. Here are some of the best reasons why you should consider attending your psychology colleges or programs in New York:
Home to High-Quality Schools
When it comes to education, the main determining factor for heading to any given state has to be the quality of schools in that state. New York is undoubtedly blessed in this area with highly prestigious and superb schools like Cornell, Columbia University, and New York University. If, however, you are more interested in less high-profile options, then you can certainly explore the litany of schools on offer within the state, such as:
Fordham University: Offering 23 different psychology degree programs, Fordham University is one of the largest private and not-for-profit universities in New York, NY. It has a good record of graduating psychology students with hundreds earning a degree and a host more earning Master's degrees, Doctoral degrees, and even certificates.
SUNY at Albany: With 18 different psychology degree programs, SUNY at Albany is a large, public university churning out an impressive number of psychology graduates yearly.
The list goes on with some notable names, such as Stony Brooke University, Vassar College, and the University of Rochester, being some of the most famous appearances.
Culture
While there are many online schools in the state, students who prefer on-campus learning will enjoy the state's culture. The state is home to dozens of museums, plays host to many cultural festivals all year round, and boasts some of the world's best concert halls.
Networking Opportunities
Because New York is such a big state and the Big Apple such an essential commercial in the US, the kind of networking activities that exist are virtually endless. Aside from getting a quality education, students can take the time to explore the state and city to see what kind of networking opportunities exist.
Visiting job fairs, various job centers, and other professional meetups, of which New York has lots, students could unearth previously unknown opportunities for both employment and business.
Financial Aid
As a state, New York has a host of financial aid packages that suit a wide variety of students who need them. One of the most popular financial aid programs in New York is the Tuition Assistant Program (TAP), which offers eligible students up to $5,165 of financial aid.
There are many other options and programs for particular groups, such as veterans and students who excel in particular sciences and math. However, if you don't qualify for these aid packages, you could also try applying for student loans and federal grants like Pell Grant.
What to Expect in a New York Psychology College Program
As a state, New York has well over 11,000 school psychologists, clinical psychologists, and counseling psychologists employed within its borders. The colleges and universities within the state have an excellent reputation for providing robust and high-quality psychology programs in different categories, all the way up to Doctorate degrees.
Suppose you intend to study psychology in New York, NY. In that case, you need to know that the colleges and universities operate very much like other colleges and universities around the United States.
Traditional bachelor's degrees take about four years to complete, master's degrees take anywhere from 1 to 3 years, and a doctoral degree could last between 3 and 7 years.
These differences in time depend on a wide range of factors, but the most prominent reasons are whether you enroll as a part-time student, a full-time or take up an accelerated program.
While it's true that every psychology degree program has its curricula requirements, the state of New York requires every licensed program graduate coursework to cover several issues, such as ethics and diversity.
As an undergraduate or a graduate school student, you can expect to present original research before graduating. As for a doctoral program, supervised clinical psychology hours are a mandatory part of the course.
What Does the Coursework for a Psychology Degrees Typically Include in New York, NY?
Every college in New York strives to offer a unique experience and psychology curriculum. As such, you won't find similar courses at every school. There are, however, some foundational principles that every psychology program offers to students. These include:
Introduction to Psychology: This introductory course introduces psychology students to different discipline schools. It also examines fundamental concepts such as motivation, memory, and emotion. Some psychology schools may even begin teaching students about psychological disorders at this stage.
Experimental Psychology: This is where students are taught how to develop robust experiments using the various quantitative and qualitative research methods at their disposal. You will learn how to conduct research through primary source documents, formulate hypotheses, and replicate past experiments at this stage.
Developmental Psychology: Students learn how a human being's environment and various biological factors shape their behavior from infancy to childhood and adulthood.
Psychology of Learning: Here, you will explore how human beings learn. The course focuses on memory, problem-solving abilities, and language.
Abnormal Psychology: This is where you will learn how to examine various psychological conditions such as depression, anxiety, schizophrenia, and anxiety. This course teaches how these disorders develop and affect behavior and explore multiple treatment options.
You may also be interested in criminal psychology and criminal justice, educational psychology, school psychology, or other clinical psychology fields. If this is the case, do your research to find the best psychology graduate program for your interests.
Psychology is one of the most popular courses in the United States. Attending the right psychology schools in New York could be the first step you take to a long and fulfilling career in this discipline. The options and information provided here are an excellent place to start.
Benefits of doing Psychology in New York
Here are some of the most impressive advantages of earning a psychology degree.
Discover More about you and Others
Have you ever felt like knowing why people act the way they do? Perhaps you've wanted to learn more about your mind, feelings, and actions. A psychology degree is a fantastic way to understand people better.
Work is Enjoyable, Rewarding, and Challenging
A psychology degree may be a good fit if you enjoy solving theoretical or practical problems. Some psychologists specialize in solving real-world problems or assisting people in resolving complex emotional issues. Others conduct research and add to the existing scientific knowledge to increase our comprehension of human behavior.
Make an Impact on People's Lives
If you've ever wanted to make a genuine difference in the lives of others, winning a psychology degree can be a great way to get there. Psychologists, counselors, therapists, and volunteer work providers dedicate their time and resources to assisting people in overcoming adversity, improving their well-being, and reaching their full potential. While this job can be emotionally draining and hectic at times, it is also gratifying.
Find an In-Demand Job
The increased demand for psychological service providers in schools, hospitals, substance abuse treatment centers, and social service agencies is predicted to contribute to a positive job outlook for qualified individuals. Clinical psychology, school psychology, and industrial-organizational psychology are three job fields that are expected to be in high demand.
Investigate a Subject you are Interested In
The best reason to pursue a psychology degree is a passion for the subject. Enjoy going to psychology classes, discussing psychology topics, browsing psychology websites in your spare time, and acquiring knowledge new facts about psychology. Earning a psychology degree may be the right choice for you.
What will I study in my Psychology program?
Introduction to Psychology
As an introductory discipline, this subject aims to impart a basic understanding of the field of Psychology, emphasizing its applications in everyday life. Major topics covered are:
• Perception
• Language and thought
• Memory and learning
Individual Differences Psychology
This subject focuses on teaching students about individual differences to promote an awareness of oneself, self-reflection, and others. Among the fundamental foundational B.A. Psychology subjects are:
• Intelligence
• Personality
• Improving Individual Approach
Biopsychology
Biopsychology focuses on various concepts that encompass the study of the effects of behavior, environment, and cognition on the bodily system. It also teaches students about the origins of experience and behavior, as well as neurobiological and mental functions and dysfunctions. This subject's key concepts are as follows:
• Brain Function
• Introduction to Biopsychology
• Endocrine System
• Brain Function
Psychological Thought Development
It provides a basic introduction to the advancement of psychological theories from both an Indian and Western perspective. It will provide students with an overview of the history of various schools of thought that have emerged within the scope of Psychology. The following are some of the insights from this B.A. Psychology subject:
• Debates and Issues in Understanding Psyche
• Psychoanalytic and Humanistic- Existential Orientation
• Contemporary Development
• Early Psychology Schools
Psychological Research
This discipline studies quantitative and qualitative techniques of psychological research traditions. Because research is an essential component of this domain, B.A. Psychology integrates this subject to provide students with an understanding of:
• Research Traditions
• Basics of Research in Psychology
• Data Collection Methods
• Research Methodology in Psychology, among other things.
Statistical Procedures for Psychological Study
In psychology, you will learn about psychological research, the fundamentals of statistical methods, and the tools required for descriptive statistics and quantitative analysis in this subject. Some of the major topics covered under this heading are as follows:
• Frequency Distribution, Percentile Ranks, and Percentiles
• Central Tendency Measures
• The Normal Distribution
• Variability Measures and Standard Scores
Which jobs can I do after graduating in Psychology?
A psychology degree will prepare you to build a career in both the arts and science based on your interests. There are numerous options available in public and private healthcare, including schooling, mental health support, social work, therapy, and counseling. The following sections provide overviews of these common and unusual careers with psychology degrees.
Chartered Psychologist
With additional study and training, you can become a chartered psychologist. In this highly specialized role, you will interact with people from all walks of life, both clients and customers. You'll examine behaviors, thoughts, and emotions to better explain and advise on concrete behaviors and psychological issues. As a chartered psychologist, you will be able to specialize in a variety of fields, including vocational psychology, educational psychology, clinical psychology, mental health, and sport.
Psychotherapist
A psychotherapist works with individuals, couples, groups, or families to assist them in overcoming psychological issues such as emotional and relationship issues, stress, and even addiction.
Depending on what you specialize in during your bachelor's, you can work as a psychotherapist in various ways. These are examples of cognitive-behavioral methods and psychoanalytic and psychodynamic therapies.
Worker in Social Services
A social worker helps people through difficult times in their lives, such as youngsters or the elderly, people with disabilities, and victims of crime and abuse. A social worker's role is to protect these individuals from harm and to provide support so that they can improve their situations. Social workers may work in schools, homes, hospitals, or other government agencies, and they typically specialize in working with children, families, and vulnerable adults.
Counselor
As a counselor, you will assist people in coming to terms with their experiences and lives by exploring feelings and emotions. You'll work in a confidential environment and are expected to pay close attention to your clients. A counselor's key characteristics include listening, empathizing, offering regard and patience, and analyzing the issues to help clients cope with their circumstances and make decisions. Counseling, like psychotherapy, is a talking therapy that can cover topics such as marriage and family, wellness, abuse, recovery, education, anguish, mental health, career guidance, and pediatrics.
What is the average salary for a Psychology Graduate in New York?
As of September 2022, the average annual salary for Bachelor's Degree in Psychology jobs in New York City is $60,070. A quick salary formula works out to about $28.88 per hour if you need a fast salary formula. This equates to $1,155 per week or $5,005 per month.
How Long Does a Bachelor's Degree in Psychology Take?
It is an undergraduate degree typically completed in four years. Many universities offer students the option of earning a Bachelor of Arts (B.A.) or a Bachelor of Science (B.S.) degree.
How much does a Psychology degree cost?
Tuition at public in-state schools ranges from around $10,000 to $37,000 annually at private colleges. The cost of a bachelor's degree in psychology varies significantly between institutions. Students should budget around $27,000 yearly to attend a public school in another state. The total price can be affected by many factors, including state residency, school type, enrollment status, and delivery format.
Online program(s) are less expensive. Many schools provide discounts to online students, and some colleges allow out-of-state students to pay in-state tuition. For online students, specific fees, such as parking and facility fees, may be waived. Giving up on-campus housing and meals can save you thousands of dollars annually.